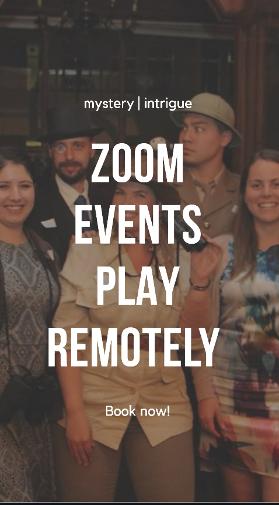 Book a Virtual Mystery for some remote fun!
Due to lockdown restrictions we have had to cancel all monthly scheduled events until further notice but we can still host your private mystery events via zoom or other online video call app. .
We recommend that you look out for any box deals your favourite neighbourhood restaurants might have on offer to combine with our mystery game. Everyone dresses for their parts and enjoys interrogating one another as part of the investigation while enjoying dinner.
We hope you can join us for future events to be part of the mystery!