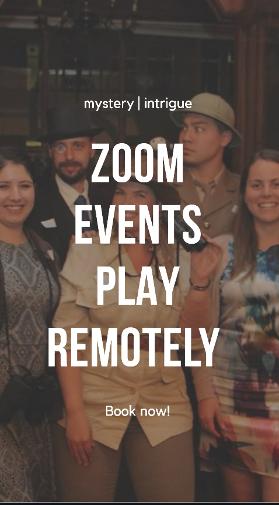 Book a Virtual Mystery for some remote fun!
Looking for a fun ice-breaker with a global team or just want to have some extra fun with friends from far and wide? Or find yourself in the far corners of the world and would love for our Inspector to be in the room virtually to help facilitate your game?
Get in touch to find out what our add on hosting rates are for your virtual game.
We hope we can join you for and be part of your mystery!